Bulk Pickup Day: Feb. 11
2/4/2023
The City of Blanco and Waste Connections will be holding a curbside cleanup on Saturday, February 11, 2023; residents should place their items at the curb by 7 a.m. A maximum of four (4) cubic yards of acceptable residential bulky items will be collected.
---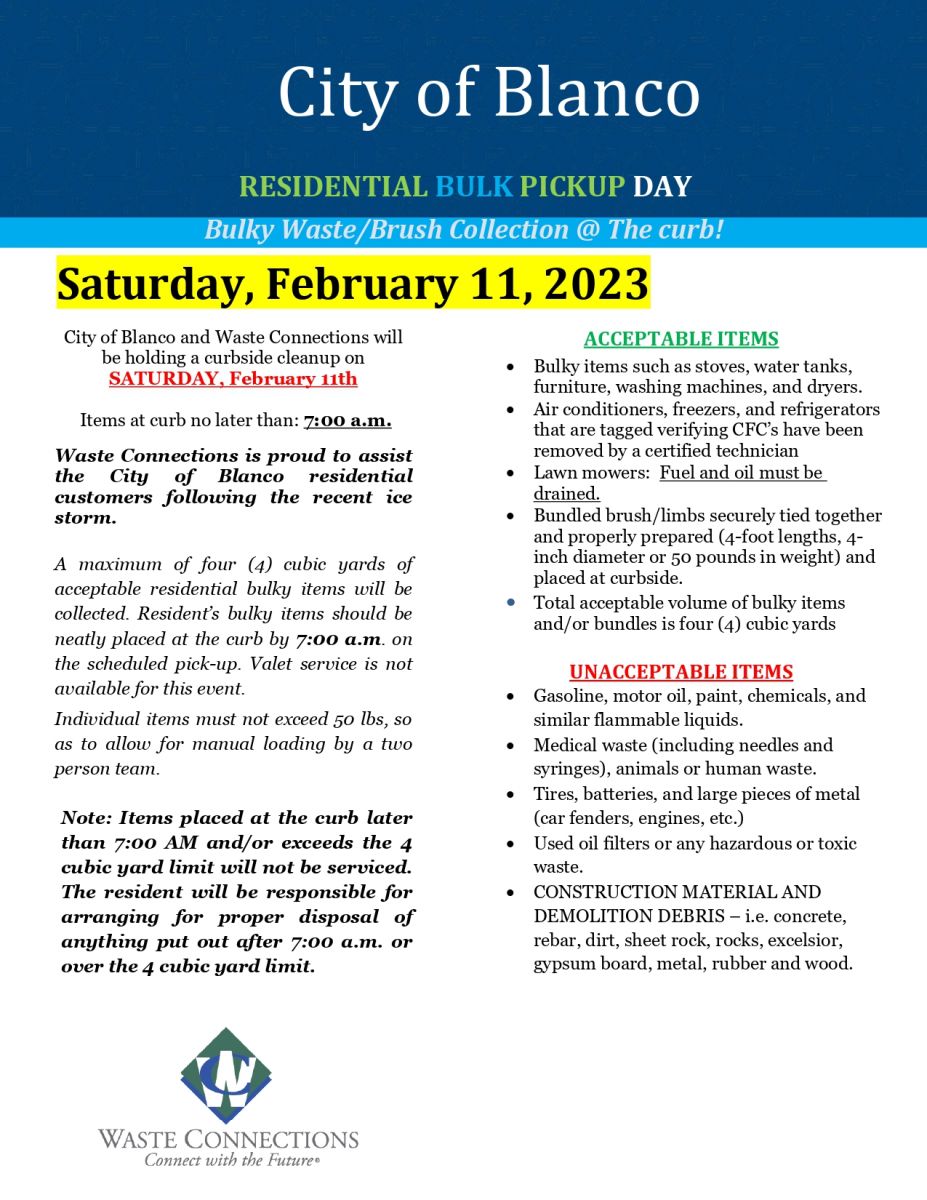 Bulky Items – Any item not measuring more than 48" in length, 50 lbs. in weight, or more than 4 cubic yards in volume. These include, but are not limited to, stoves, washing machines, water tanks, chairs, couches, and other similar household items.
Bundles- Items not measuring more than 48" long, 50 lbs. in weight, or in excess of 4 cubic yards and which are bundled and tied with a rope or sting, including, but not limited to brush, newspapers, and tree trimmings.
**Yard trimmings must be bagged or bundled for collection. Limbs that cannot be bagged must not
exceed a 4-foot length and 4-inch diameter.
---
3' (width) x 3' (length) x 3' (height) divided by 27=1 cubic yard